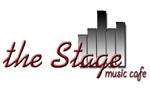 ---
The Stage music café first started its journey in 2011 on Shaat Masjid Road Dhanmondi, at a cozy venue overlooking the prominent Dhanmondi lakeside. Three friends with musical talent amongst themselves, chose to open a cafe which would allow for music enthusiasts to come and enjoy new live beats while sipping on aroma filled coffee or dining on a homely continental meal. The Stage was open for everyone and for years it has been patroned by friends, young families and seniors alike who come back repeatedly for its positive vibe and pleasant crowd.
THE STAGE EXPERIENCE
The Stage is themed around modern décor which is both stylish and contemporary yet totally comforting and homely. The key aspect of the venue its service. Fans regularly recognize the venue for its impeccable staff who are highly skilled, treat guests as their own and soon become familiar faces.
Our chef is well experienced and has worked with the big names in the market. We have a good number of well experienced staffs who are there to make the environment convenient for our loving guests and yes, our highly talented musicians are always there to make our guests' time more joyful as they have their food and enjoy live music.
MUSIC FACILITIES
The Stage has live music facilities to cater for budding musicians to strut their abilities and new talent is actually picked out and nurtured. Guests can seek to perform on "Open Mic" nights on a platform designed for people who want to show their inner aptitude. Given real talent, a guest may be requested to perform in front of people who may help change their careers. The door is open for anyone who has drive to share their talent, ideas and concepts.

In 2014, with the strong support of fans, The Stage launched its second outlet in Plot 31, Garib-e-Newaz Avenue, Uttara, Sector 13. All aspects of the new venue is bigger and bolder and comes with the ability to accommodate more than 150 patrons. It is perfect for hosting gatherings including birthdays, anniversaries and musical programs. Apart from stand-up comedy nights, magic nights and live music nights, The Stage now also has the ability to cater for movie nights and is an avid venue for a host of late night international games.

If you are looking for somewhere to unwind and enjoy, yet still feels like it could be a second home, then The Stage is unreservedly the place you are looking for.